A walk-in closet in a small space can be a little messed up for some people. Because of this reason, we have prepared a guide that will help you organize and design your walk-in closet in small spaces. Keeping your closet, whether small or large, is necessary since you must get dressed for the day.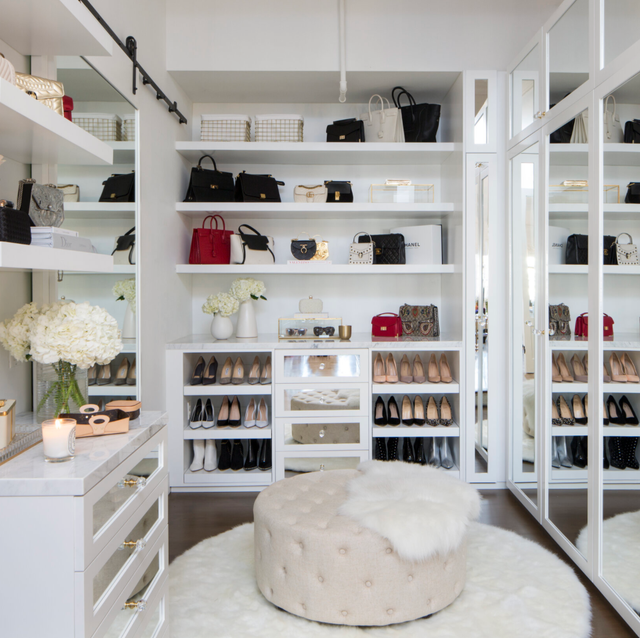 What is the best way to design a walk-in closet in a small space?
Small walk-in closets can serve their purpose effectively if designed with care. Reduce the clutter in your tiny closet by donating or throwing away items you no longer need. After you've determined what's still there, you can begin planning how to arrange the remaining items best to make the most of the available space. Finally, consider various clothes storage choices, such as hangers, rods, shelves, crates, and do-it-yourself solutions.
These little walk-in closets shine because of their ingenious design, sparse floor plans, and novel storage options. Use these ideas as inspiration as you plan your little walk-in closet.
Utilize the various closet storage space
Having a variety of shelves and drawers is crucial for making the most of a small walk-in closet storage capacity. However, extra hangers aren't the only option for storing clothes and accessories.
The vast majority of your garments, shoes, and accessories, such as your purses, may be safely displayed for all to see.
Keeping your clothing and accessories folded and stashed in lockable containers will help you avoid seeming cluttered.
With style design, a walk-in closet
Small apartments benefit greatly from walk-in closets because of their space-saving convenience, but that doesn't mean they can't still be visually beautiful.
One example is the potential transformation of a dingy dressing room into a glamorous showplace by adding a magnificent chandelier.
Consider hanging patterned wallpaper on the walls or door and pairing it with a mirror with an ornate frame.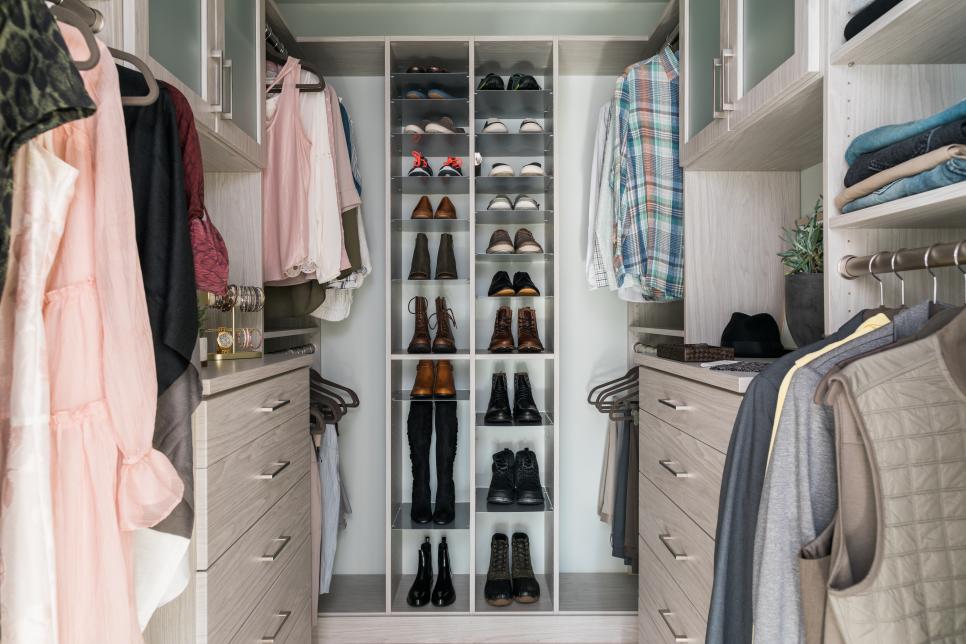 Maximize every inch of the walk-in closet
To express your style, design a walk-in closet that is perfect for you.
This walk-in closet may be on the small side, but it makes a big impression thanks to its vibrant colors and innovative storage solutions.
Racks, shelves, baskets, and storage boxes can be cleverly arranged to allow for product folding, hanging, sorting, and hiding.
Glass panels and cut-glass knobs provide a touch of elegance to the doors. Plastic bins with bright covers are a simple way to inject personality into any space.
Utilize the open storage for easier access
To keep things running smoothly, a walk-in closet has to be well-organized. Making the most of a small walk-in closet by assigning specific spots for certain items is a must.
Shelving is the most effective way to store folded garments since it keeps everything neatly in one place and makes it simple to grab the pieces you need to put together an outfit.
Here you'll find a man's closet with cubbies, a wall of double rods, hanging drawers, and a shoe rack built on the floor for organized storage.
Storage bins for sports gear and seasonal clothing are clearly labeled and hung on a shelf above the poles.
Divide it into small and certain zones
Install a raised barrier made of furniture to make the most of a limited amount of room in a walk-in closet.
Put your shoes in the back of this bookcase and create a private space for getting ready.
The homeowner has hung baskets on the wall across from the bookshelf to make it more convenient for her to collect her things on the way out the door.