Is your walk-in closet always muddled? Do you lack enough space to accommodate all of your belongings easily? If so, remodeling your closet's corners is a necessary task. We have gathered a few ideas that will make your wardrobe look absolutely luxurious and fully functional.
Organization ideas for the walk-in closet
A luxury walk-in closet's shelves and racks should be adjustable to accommodate a wide variety of apparel and accessories. Shoes and other small items may be securely locked away in cupboards, while folded garments and accessories can be neatly displayed on open shelves.
Hanging rods can be put up in two rows or in a U shape around the outside of the closet to accommodate longer items such as gowns and coats.
One method to make the most of a walk-in closet is to install drawers. Sliding drawers are ideal for neatly storing and arranging your garments and accessories.
Stackable baskets or cubbies are ideal for storing and arranging smaller items such as jewelry and scarves.
Accessories like belts, ties, and hats are best stored on wall hooks. You may find several closet-organizing solutions that can help you make your closet more attractive and practical.
The mood of a space may be significantly enhanced by installing new, high-quality lighting.
Eminence of timber and material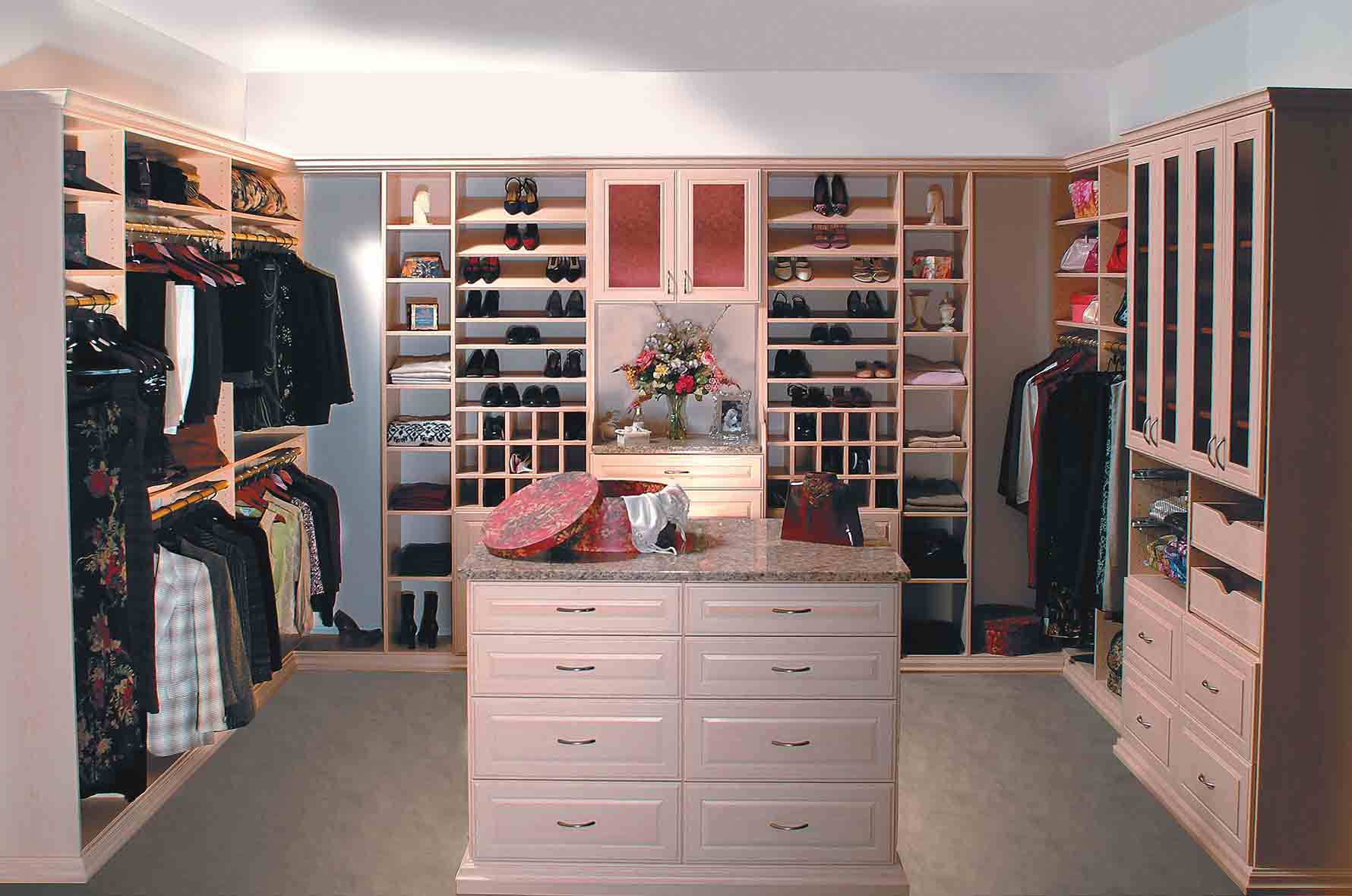 When planning a high-end walk-in closet, only the finest materials will do. The materials you use must contribute to the overall style of the room. You can't go wrong with cherry, mahogany, oak, or walnut for a more traditional look.
Cloth of various colors and patterns can also be utilized to accomplish this goal. Putting velvet on the walls might make the room feel wealthier and more refined. It would be best if you thought about the walk-in closet's design while choosing paint colors.
Bolder colors and designs will always stand out, but classic black and white will never go out of style. If you construct your walk-in closet using durable materials, it will serve you well for many years to come.
Addition of LED floorings under shelves
Lighted shelving units are a common sight in high-end shops. In the warm light they emit, the items become more attractive.
LED strip lights make it simple to replicate the look of a chic store in your own house. LED strip lights are practical since they can be stuck to the bottom of shelves. It may be convenient to use lights that run on batteries that can be quickly turned on and off. This form of lighting may be purchased cheaply from hardware stores and other online retailers.
Crown molding installation
Crown molding gives every space a more elegant look and feel; your closet is no exception. You can get crown molding at any home improvement store; after you've painted or stained it to match your design, you can simply nail it into place. Perhaps even your closet is on-trend right now.
If understatement is your design philosophy, then a closet organizer with crown molding on the frame's corners is a safe option.
Display artwork
Have you ever sat in complete loneliness and thought about how peacefully aesthetic it would be if paintings were hanging inside your four-wall closet? The paintings of famous painters such as Vincent Van Gough, Edvard Munch, and Leonardo da Vinci would surely add to the vintage outlook of your wardrobe, and it would be a pleasure to see such fine pieces of art while you are visualizing your outfit. Skill can grant peace to one's soul and soothe one's mind. So, it can be considered to be one of the most significant additions to the closet.