Walk-in closets rule over the world of storage solutions. Many people still desire walk-in closets. People with master bedrooms may want a walk-in closet if they don't have one. Because of this reason, we have decided to provide you with a guide on how to layout a master walk-in closet.
Before you start, what do you need to know?
Designing a walk-in closet is not an easy task. It tends to take a lot of hard work and requires proper time.
On these three factors, a walk-in closet design depends upon
The budget.
Already available space.
Requirements for storage.
These three factors are essential to note since they will help you organize your walk-in closet. Setting up a walk-in closet can be highly costly for master bedrooms, of which the budget needs to be set for buying certain things.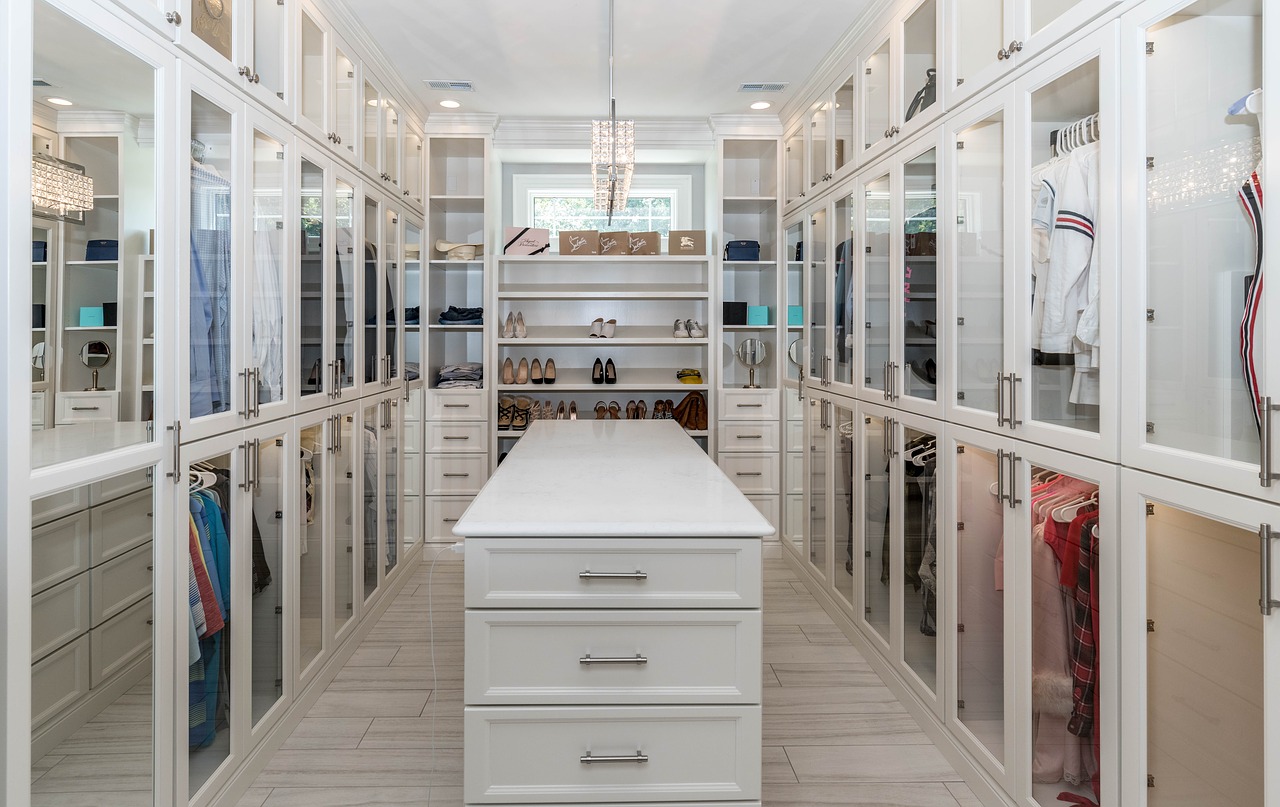 Different types of walk-in layouts
Let's get down to brass tacks and talk about how things usually work and how buildings are laid out in the outside world.
There are a variety of walk-ins available to meet a variety of needs. However, the following occur more frequently:
Single-sided walk-in closet
The most minor and most popular reach-in extension is this one.
It's wide enough to swing open a door and provide easy access to the shelves on the wall across from the entrance.
Double-sided walk-in closet
As you enter the closet, the aisle in the middle is free, while shelving units line the outer walls.
Around the average size.
Island walk-in closet
Here, you have a pair of closets joined together by an island. One, two, or all three walls can be used for shelving, and a dresser can go against any of them. As you might expect from such a high-end product, they take up a lot of room in the closet.
Wrap-around walk-in closet
This walk-in closet design tends to maximize the already present storage space along with the storage units placed on the three walls.
The above-mentioned layout designs for walk-in closets are based on the3 placement of the storage units. If we're talking specifically only about the closet's size, then the walk-in closet can be broken down into the following three categories:
Narrow and large.
Large walk-in closet layout design.
Once you discover the space problems, it becomes easy for you to layout a design that would fit well with the storage and will be according to your liking. Knowing the correct measures is one of the most important things you must look after. Knowing them will make it easier for you to design your closet.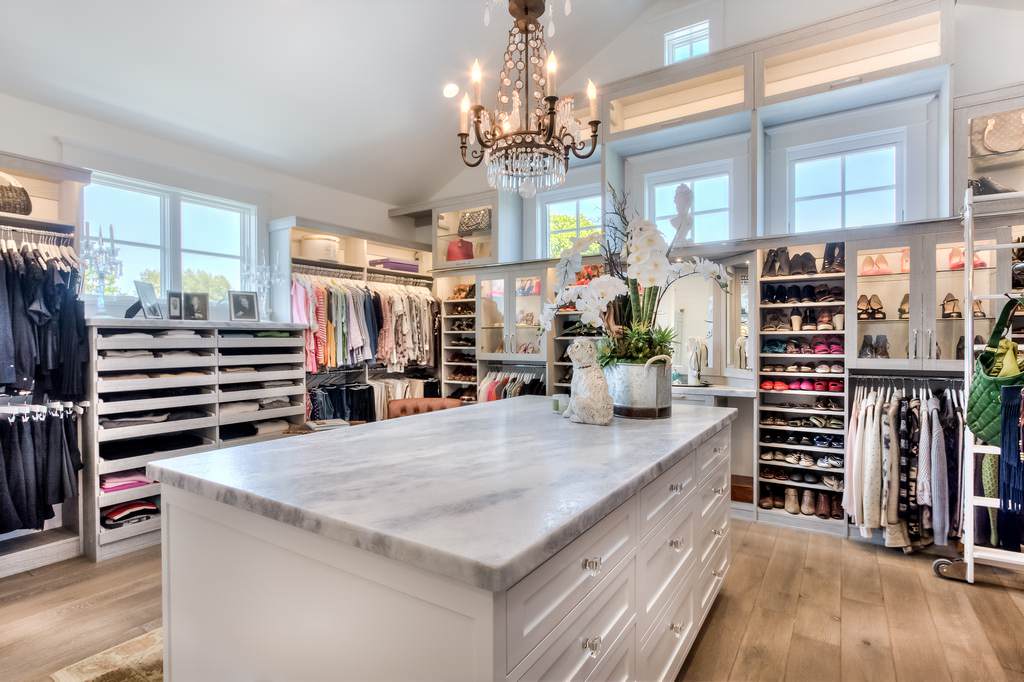 Tips to follow while designing your walk-in closet
Double rods are a typical addition to closets because they allow for more efficient use of space. The standard height for such lighting is between 40 and 80 inches.
The ideal length for a single rod is 72 inches. Install shelves above the path to make the most of the available height.
Without a dedicated shoe rack, footwear can overwhelm any given space completely.
In many cases, a storage container needs a space four feet wide. The three walls of a walk-in closet six feet wide provide ample space for storage and garment hanging rods. As little as 10 feet in width is sufficient for a narrow aisle to function.